Pastor Kevin Hembree & his wife Georgia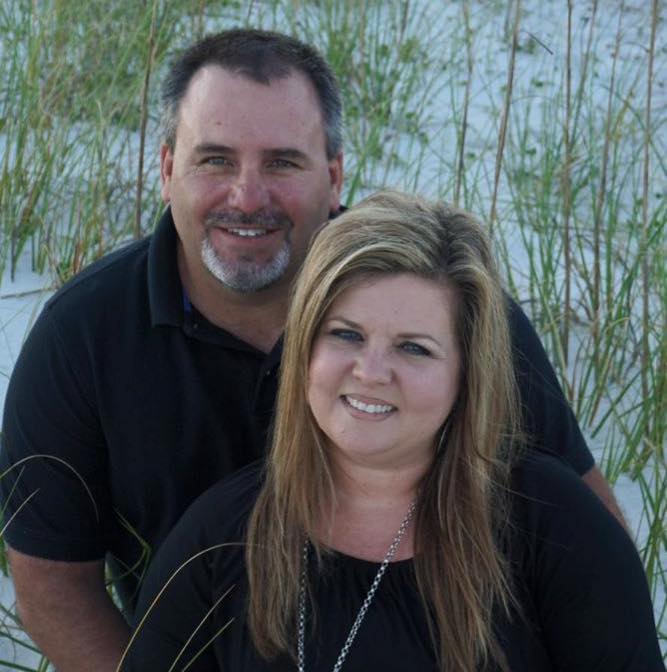 Pastor Kevin Hembree is a native of Greenwood. He was saved here at Calvary in 1993 where he met his wife Georgia. The Lord has blessed them with 6 children. In 1996, Kevin surrendered to the call to preach. In 2000, after a survey trip, he was led of the Lord to be a missionary to Wales, U.K. From 2001 – 2003, Kevin and Georgia raised their support and then served as missionaries in the Nant-y-moel Valley of south Wales from 2003-2007. On returning home for furlough, Kevin was led to stay and take an assistant pastor position here at Calvary where he served for 2 years. He was then voted in as senior pastor in May of 2010.
A word from the pastor:
I want to thank you for taking time to visit this page. My ministry verse is 1 Timothy 4:16, Take heed unto thyself, and unto the doctrine; continue in them: for in doing this thou shalt both save thyself, and them that hear thee. Because of this, expository preaching is my passion in the pulpit. I understand that my words and thoughts are not what my congregation needs. We need God's Word. I am convinced that as I preach through books of the Bible, line upon line, God has a message for each service and spiritual food for every soul there. The Lord has shown me if I just preach the Word, I will always have content and will not unknowingly repeat myself because of my lack of knowledge. I count it a joy to preach from the bottomless wells of Scripture. It is through this lens we seek to disciple our people. My heart's desire is to love and encourage our church. One way of doing this is by providing a family-integrated, church setting; that is the background of all ministries. Fulfilling Titus 2, we seek to come along beside parents and our youth to encourage them to wholly serve the Lord in whatever the Lord has for their lives. I am convinced that the church is the answer for families, single parents, and blended families as well as single adults. It is here in the body of Christ, as our focus is solely on Christ and His glory, that we find the God-given principles of life and the fulfilling purpose to live a life that is worth living. We are far from perfect, but we follow one who is all together perfect--Jesus Christ! Come join us!
Pastor Kevin Hembree & Family